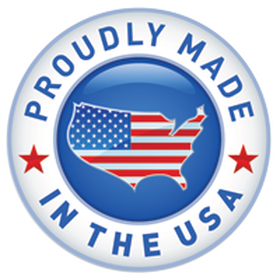 Scratchnall Inventor Shares 'China to America' Manufacturing Story on Radio Show
DILLSBURG, Pa. – A Pennsylvania company is joining the effort to create more jobs andhelp support American manufacturers. Pet product company Scratchnall is among the companiesteaming up with 4 Days 4 America (www.4days4america.com). The idea behind the movement, which is supported by Internet Radio America, is simple: pledge to buy four America-made products over four days.
Scratchnall (www.scratchnall.com) offers high-quality American made products. TheDillsburg-based company has spent the past three years trying to help rebuild America's economyby having its pet products manufactured in the United States. The company offers a self-grooming/scratching pad for a variety of animals, large and small. Prior to its renewed "Made inUSA" commitment, the company's products were responsibly manufactured in China.
"It's no secret many business owners, large and small, look for the least expensive ways tobecome established," Cynthia Garry, Scratchnall's inventor, said. "But once my business was upand running, it was very important for me to find a manufacturer that supports my 'Keep it in America' values. When I compared the cost of manufacturing in China to manufacturing in the USA, I found it was fairly comparable. It gives me great pride in being able to sell a product that bears the American flag, and knowing I am able to offer customers a high-quality product withoutincreasing the price."
To promote the importance of 4 Days 4 America, Garry will be sharing her "China to America"manufacturing story in a live, interactive program on Wednesday, August 29, on Internet RadioAmerica (http://www.internetradioamerica.com). From 7:40 p.m. until 8 p.m. (Eastern Time),guests can call in and ask questions. Garry will continue to stay online through the next interactive,call-in show "Pets, Rescue, Etc.," as a guest speaker from 8 to 9 p.m.
Scratchnall is a pad made to be used in stables, barns, kennels, zoos, and homes. Just celebrating is over 10,000 sold status, the pads are uniquely designed to be used separately, or theycan be interlocked to create surfaces in any size or shape. Plus, they easily bend to fit aroundcorners. A growing list of animals enjoy the pads, including; donkeys, horses, cats, cows, lynx, pigs, deer, dogs, goats, rabbits, sheep, people, a long-horned steer, a camel, and even an octopus.
Scratchnall is offering a 4 Days 4 America special. Details can be found on the company's website, or by calling 1 (888) 9-SCRATCH.