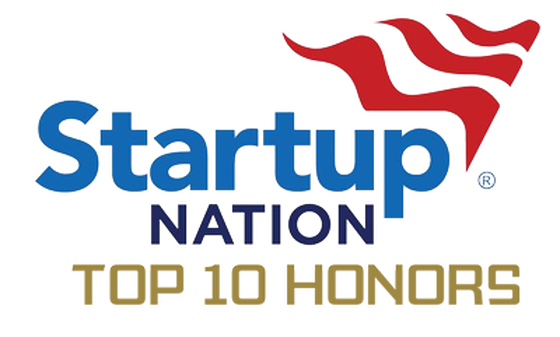 DILLSBURG, Pa. – Pennsylvania-based Scratch n All has been recognized by StartupNation as a Top Ten business in its 2009 Home-Based 100 competition. Each year, StartupNation pays tribute to the outstanding unsung heroes of our economy – the home-based entrepreneur. Thousands of businesses from across the nation compete in this annual event, which culminates in 100 Top 10 winners. Scratch n All was chosen as a top winner in the "Boomers Back in Business" category.

According to StartupNation, many of its Home-Based 100 submissions revealed that business owners are bucking the current economic downturn and finding success in these tight times. Historically, some of today's most well known businesses started in a downturn, including Microsoft and General Electric.

"The 2009 ranking shows that home-based business is more relevant than ever. The current recession has spurred a new wave of home based businesses as a response to loss of jobs, the need for supplemental income and the sheer passion for blazing our own trail and running your own show," Rich Sloan, StartupNation's co-founder said. "Home based businesses are the biggest block of all businesses in existence and we expect numbers to grow ever greater as extra bedrooms, kitchen tables, basements and garages become host to the innovative thinking and pursuit of success by millions of Americans."

Scratch n All was founded by Cynthia Garry at the age of 66. Garry, who is a lifelong animal lover, came up with the idea for her invention a few years ago when she noticed the doors on her barn were being worn away by her own animals rubbing against them. She wanted to come up with something they could use to scratch underneath their chins. Finding an exposed nail was enough to convince her something needed to be done before her animals ended up being seriously hurt. She met with a relative who once worked with a toy designer, and called the end result Scratch n All, a scratching and grooming pad that all animals can use to satisfy their need to safely groom and scratch. Cynthia proudly sells the "Made in the USA" products out of her home, and employs workers at local senior center to do her packaging.

"It was very important for me to find a manufacturer that supports my 'Keep it in America' values," Cynthia says. "I am thrilled to not only find an American manufacturer, but the one I did find is right down the road from my house — so I am also helping to keep jobs in Pennsylvania. Budget cuts have Red Land Senior Center in York County working hard to stay open, so I am helping there, too."

Cynthia's high quality pads, which are designed to be used in stables, barns, kennels, zoos and homes, are uniquely designed to be interlocking. They can be used separately, or because of the four interlocking sides, they fit together to create surfaces in any size or shape. Plus, they easily bend to fit around corners. Cynthia uses three pads for her horse, Sundance, and her donkey, Teddy. Along with donkeys and horses, she has found that cats, cows, lynx, pigs, deer, dogs, goats, rabbits, sheep, people, an octopus – yes, even an octopus – love her invention. You can see videos at http://www.scratchnall.com that show different animals enjoying their turns.

"I invented Scratch n All because I wanted something safe for my own animals to use, and I think I have a product that all animals, humans included, can benefit from. My ultimate goal is to financially give back to my community. I just started giving a portion of the proceeds from my 'Awareness Pink' Scratch n Alls to breast cancer research organizations, and in the future, I want to make donations to reputable organizations that put a stop to pet over-population," Cynthia says. "My company is, and has been, a tremendous labor of love. To receive this award from StartupNation gives me hope that my company will succeed in making a difference."

StartupNation's Home-Based 100 Competition highlights companies in 10 different categories. MSN publishes the ranking as well in an editorial collaboration with StartupNation. The contest was sponsored by Microsoft Office Live, Infusionsoft and FedEx Office. This year's categories include:

• Recession Busters
• Savviest in Social Media
• Most Innovative
• Boomers Back in Business
• Greenest
• Yummiest
• Wackiest
• Highest Vote-Getters
• Most Slacker-Friendly
• Most Glamorous

Scratch n All's winning profile can be viewed at www.startupnation.com For more information, or to schedule an interview with Cynthia, please call (717) 676-8327, or send an email to getnoticed@thewriteplacepr.com.

About Scratch n All

Scratch n All, which is based in Dillsburg, Pennsylvania, was founded with the goal of helping all animals. The company was started by Cynthia Garry in 2008. Garry donates her time and talents to help various animal transport groups, and even went to Mississippi to help in the aftermath of Hurricane Katrina. Her goal is to grow her business enough to donate to reputable spay/neuter organizations that help end animal suffering and pet over-population.

About StartupNation

StartupNation provides over 175,000 pages of business advice and networking to entrepreneurs and serves millions of entrepreneurs annually. StartupNation is a free service founded by entrepreneurs for entrepreneurs with the intention of providing a one-stop shop for entrepreneurial success, including blogs from small business experts, podcasts, forums, webcasts, eBooks, award winning step-by-step advice, online and offline networking groups and more.